YUASA
The quality that the global champion trust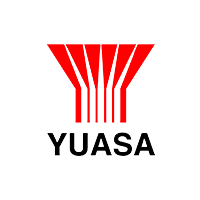 We, Eternal Co., Ltd, doing a sole distributor of Yuasa started from 2015 April. By using high grade raw material combined with advanced manufacturing technology experience, Japan standard quality control and services are trusted by all customers' request.
We mainly imported Automotive Conventional Battery, Automotive Maintenance Free Battery, and Industrial Battery and also intend to import Motorcycle conventional Battery and Motorcycle Maintenance Free Battery. Main OEM customers of Yuasa Battery are TOYOTA, NISSAN, ISUZU, SUZUKI, YAMAHA, and HONDA AND Toyota Hilux vigo used as an original battery.
We have over 100 customers for distribution of our Yuasa Battery. lf you are looking for quality battery both automotive and motorcycle, YUASA battery is the best for your vehicle. We pride ourselves on the high standard of our imported battery. Our battery are made of virgin lead.